Christmas Jumper Day 2019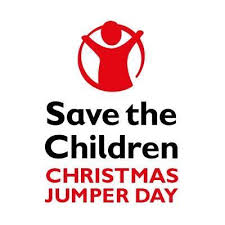 Today Moor Park Primary celebrated the 'Save the Children Christmas Jumper Day' for 2019! We are all showing our support by children and staff coming into school dressed in our wonderful, festive Christmas jumpers and outfits. Even Coco joined in!
Coco's Jumper
As it is for charity, we have all brought in money to donate to Save the Children and we are hoping our donation will help to change the lives of many children across the globe. Below is a link to Save the Children's website where you can find out more information on the charity and how they help change lives.